PyData Track
Data Science and Engineering have become major fields in the last few years, in the industry in general, and the Python community in particular. PyCon Israel is proud to host a PyData track, for the second year in a row.
Django Girls
We are proud to cooperate with the Django Girls workshop, introducing women to programming for the web and beyond. A workshop will be held on June 3 at the Red Hat offices in Ra'anana. Registration is now open!
Open Source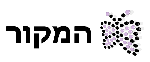 Python itself, and most of its ecosystem, have always been Open Source software. PyCon Israel is organized under the auspices of Hamakor, the Israeli Open Source and Free Software Association.
Presentations
The schedule is available for your reference.
Registration
Registration is closed. If you have any questions, contact us directly at [email protected]